Jobs
Working for Sellerdeck
Sellerdeck, is a leading UK-based E-Commerce company with more than 1600 customers. Established in 1995, Sellerdeck has helped tens of thousands of companies build successful online stores, including many household names.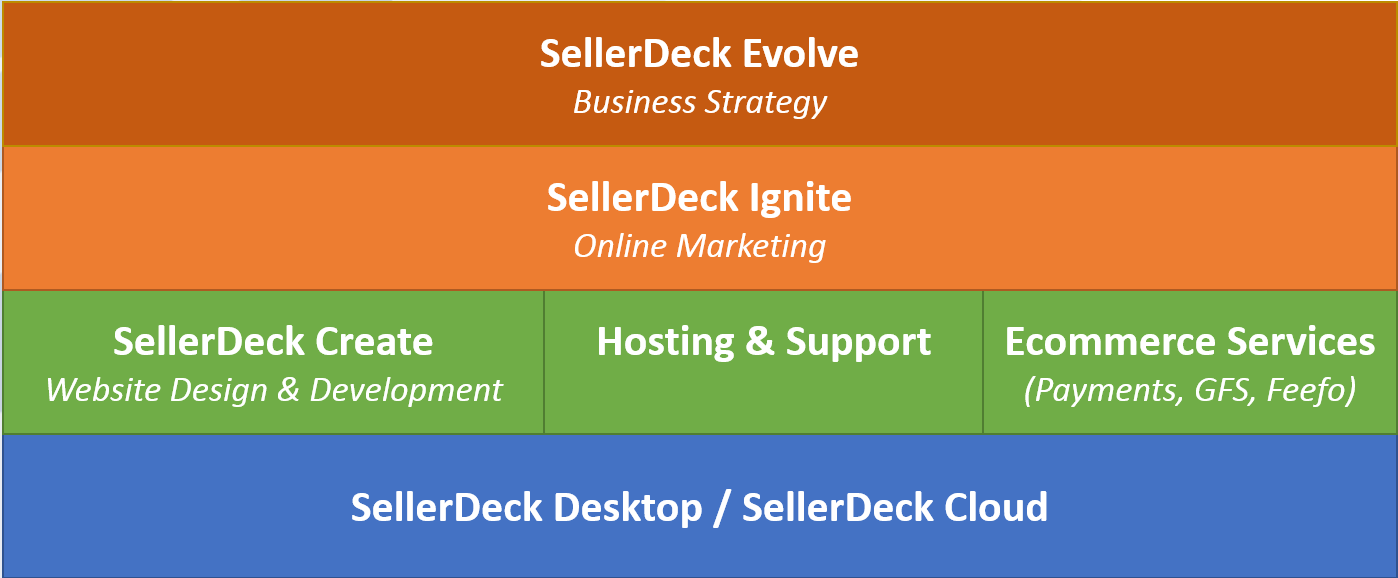 As well as supplying its award-winning software, Sellerdeck works with established online retailers, helping them to grow sales by standing apart from their competition. It achieves this through the delivery of a stack of E-Commerce services that includes everything from the provision of its desktop and cloud-based platforms, through to online marketing and marketing strategy development.
Sellerdeck employs more than 35 employees in the UK and in teams based in Europe and India. It is an equal opportunities employer that understands the importance of not only employing people with the right abilities, but also the value of helping individuals reach their full potential.
If you are interested in working for Sellerdeck, please feel free to contact us directly at the following address:
Sellerdeck Limited
Rosemount House
Rosemount Avenue
West Byfleet
Surrey
KT14 6LB