Your 5 Point Introduction to Google Analytics

Google Analytics contains vast amounts of data on how your site is performing, however vast amounts of data can be daunting and confusing. Here are 5 of my top tips to get the most from the data and where to look for it.
1. Look At Big Timescales
There is no point focusing your traffic overview on a month or two. You need to widen your focus to several months or even better a year.
This will help you spot patterns of when people are using the site, which months perform best, which days of the week perform best, what times of day perform best. All this information can help you tweak your site for when people are viewing it.

2. Understand Devices
The world is going mobile, desktop computer sales are decreasing and mobile/tablet sales are increasing. This is a trend that will continue to happen and that is why it is imperative to know how people are viewing your site.
The mobile overview section in Google Analytics gives you a breakdown of what devices people are viewing your site on. Whether this is desktop, mobile or tablet it will you show the percentages of your total visitors.
If your site is being viewed highly on mobile or tablet devices and the bounce rate for these are high then it probably means your site is not responsive for different devices. The site may be hard to view on smaller screens leaving it difficult to navigate; ultimately users will leave the site.

3. Location, Location, Location
Your website gives you the chance to send your business global; it is important that you don't neglect other countries as there could be potential sales.
The location overview gives you a clear breakdown of where your visitors are from. Most likely the top country will be the country your business is based in but this, however, does not mean that that is where all your attention should be focussed.
If a country is responsible for a decent proportion of your traffic then it is well worth investing some time and effort into optimising your site and campaigns towards these countries to maximise their traffic. Having clear delivery options will also help encourage international sales.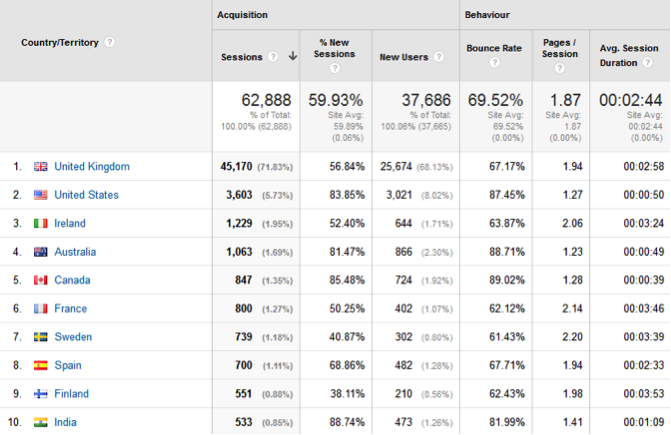 4. Happy Landings
The landing page section shows you the top pages that people enter your site from. These are the pages that need to be looked at and optimised to ensure that visitors do not leave on that page but click further through your site.
Check these pages of your site; is there lots of small text? Does the page engage your users or is it difficult to navigate?
These are all things to consider and change if necessary to optimise the page for the viewer, encouraging clicks and sales.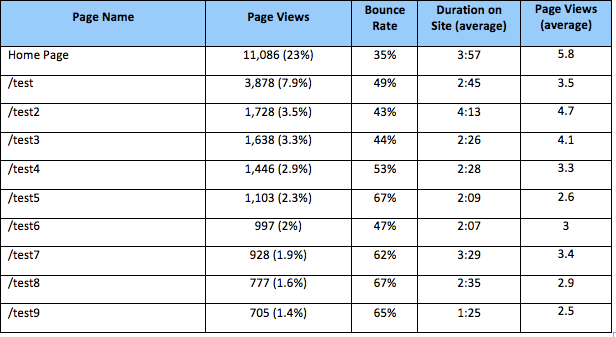 5. Know Your Sources
In my opinion, one of the most important analytical factors is where your traffic actually comes from. If it is from an organic search engine (like Google), direct (somebody typing the address in their browser) etc etc.
If not much traffic has come from paid search and you have recently run a PPC campaign then this will be clear information that the campaign did not have the direct effect.
Many sites will have a low Social Acquisition level and this is an area that is both important and straightforward to improve. Spending time on your social media sites, keeping them regularly updated, ensuring links are present to your site; all this will help improve your social acquisition.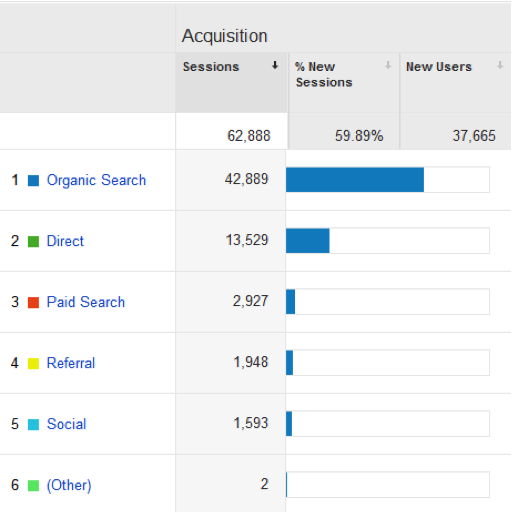 Understanding these areas is a great way to start using Google Analytics to its full potential. In future articles, we will be exploring each of these in a lot more depth.