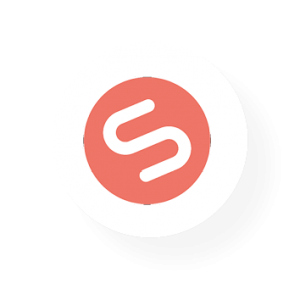 Features
Sellerdeck Desktop's latest version is v18.2.2 (download here). Upgrading to this version gives you access to the latest features available through the suite of Sellerdeck's offerings.
The key features in Sellerdeck's releases are:

Payment Gateway integrations
PayPal Commerce Platform
SellerdeckPay powered by ClearAccept
V12 Finance

Rich Snippets
Adds product price and availability along with
Feefo stars (for registered users) in search engin results. As per schema.org

Design
Unlimited custom fields
Full access to all HTML code
Complete flexibility to edit site colours, layouts and fonts
Library of design snippets for use in creating a design
Built-in HTML code editor

Online Accounts
Create customer accounts to hold address information
Order history kept in the customer's online account
Create specific customer groups for specific criteria, including: discounts, specific pricing,
Payment methods (i.e. payment on account) and hide / show sections

Sales Dashboard
View your high level sales on a home page dashboard

SQL Server Database
Enhanced performance and stability for growing businesses
Enabled external linking for SQL sites

Duplicate Page Name Checker
Improve your site health using this tool

Facebook Pixel event tracking
Make your Facebook Ads work better for your business with conversion tracking

Marketing
Search-engine-friendly pages, out of the box
Generation of mailing lists
'Best Sellers', 'New Products', 'Related Products', 'Also Bought'
Coupon and Voucher Codes
Integration with Google Analytics
XML Sitemap Generation
Meta keywords, meta description, title tags and image alt tags are generated and can be edited
Apply discounts based on order value and display in the shopping cart
Apply discounts such as 'buy one get one free', date-expiring and multiple use coupons
Slideshows and Carousels – Highlight key messages and products using our merchandising features
Social Media links – Link all your social media accounts from one location

Order Processing
One-click order processing feature
Dedicated order processing screen
Online stock control, with stock level monitoring with alerts for low stock
Integrated payment processing and fraud detection
Processing of mail order/telephone orders
Invoices, packing lists and more than 20 reports
Calculates shipping, handling and taxation costs
Built in mini-CRM for notes and reminders on orders for actions on specific dates
Barcode scanning to track orders
Order picker to speed up picking and packing

Independent feedback
Using Feefo to tightly integrate and automate your customer feedback

Shipping
Specify delivery cost by weight, geography, order value, quantity and size of the package
Dynamic and sequential pricing
Using Feefo to tightly integrate and automate your customer feedback

Responsive Template
Build a highly functional and attractive website using our Swift Template

Advanced product filtering
Give your customers the best navigation experience by enabling product filtering with advanced features
Multiple sort options, including your own generated ones

Sage Accounts Integration
Included free within the contract
Interface with Sage 50 Accounts, transferring orders and importing product and customer data
Share stock values between platforms

Enhanced Search
Improve your search results and interaction with the search page
Auto-suggest

Speed
Support for webp images
Image compression extension

Security
Added support for SecureFTP
reCAPTCHA

HTML Emails
Have flexibility with how you design your emails

Google Product Feed
Various updated functionality including:
Separate entries for Permutations
Option to exclude a shipping class from product feeds (e.g. Collect from Store)
Shipping Charges based on Permutation settings
Include Components and Permutations in price calculation
Updated the options for identifier_exists
Availability supports Permutation stock record

Product Catalogue
Easy-to-use interface with explorer-style 'drag and drop' style interface
Product variants and options
Quantity and user-dependent pricing
Multiple buying modes
Support for digital products
Simplified stock management for options

Wish List
Your customers can now create lists of their favourite items they wish to buy from your store
Once logged in to their account, they can add multiple lists, add products to the lists and even share with friends
To speak with a Sellerdeck Account Manager, please contact us on 01392 949096 or complete the following form for a follow up.