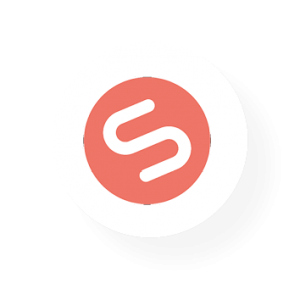 Hosting
Sellerdeck Desktop is a unique ecommerce platform that requires specialist hosting for optimal performance.
With our managed hosting you benefit from:
High performance – faster page load speeds and uploads/downloads
Guaranteed 100% Sellerdeck Desktop compatibility, from website to emails
Support from the most experienced Sellerdeck Desktop technicians
Unlimited domains, email addresses & disk space*
There is no better hosting environment for Sellerdeck Desktop than our solution

High-speed hosting that's 100% Sellerdeck compatible
Sellerdeck ecommerce hosting services are specifically for websites created using Sellerdeck software. We believe that the correct hosting package is critical to maximising your online sales and that's why we've designed Sellerdeck Hosting to contribute to your online success. Poor quality hosting for E-Commerce sites is a false economy and can cost orders.

High-performance hosting
There is strong evidence that the faster the website, the more successful it will be. Your visitors will expect a fast response from websites; if the response is slow, it will put them off. Research has highlighted that half a second delay in loading a web page can reduce traffic by 20% and that improving speed reduces abandonment rates by up to 41% when selling online. Sellerdeck Hosting is optimised for high performance with Sellerdeck ecommerce sites.

Reliability for Maximum Availability
If your server is down, you can't take orders. And worse still, it's a big turn off to enter a web address or click a link and has nothing happen. You don't just lose an order, you have probably lost a customer for life.
With Sellerdeck Hosting your website is hosted in a world-class data centre, monitored round the clock and protected by the highest levels of security to ensure maximum up-time. Sellerdeck Hosting is dedicated to hosting Sellerdeck E-Commerce websites; there are no other conflicting technologies running the risk of server downtime.

Pre-configured for Sellerdeck ecommerce sites
Sellerdeck Hosting provides a trouble-free environment for you to get up and running quickly and easily with guaranteed compatibility and optimised performance for Sellerdeck ecommerce sites.
If you require MySQL on your hosting platform please contact Sellerdeck sales on 0845 129 4888 (calls cost 2p per minute plus your phone company's access charge) to discuss your requirements.

Four times your money-back guarantee*
So, if a service costs £20 per month and is down for 10% of the month you get 4 x 10% x £20 = £8 refund.*

Price competitive
Sellerdeck Hosting packages range from as little as £17 per month up to £570 per month for a dedicated server.

Single point of contact for hosting services
You have the reassurance of support from a team that know Sellerdeck, know ecommerce, and are aware of the significance of web site up-time.
Terms and Conditions
A "Fair Use" policy applies to the "Unlimited" services described on Sellerdeck Platinum, Gold and Silver hosting plans. See the Sellerdeck Services Agreement for more information.

Please note that all prices exclude VAT and may be changed without notice.

Sellerdeck's standard terms and conditions apply to all purchases.
Find out more about Sellerdeck Desktop Managed Hosting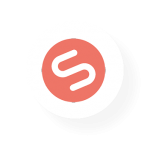 Features in detail
Installing a reliable and fast hosting package is critical to the success of your website.