5 Simple Ways to Build a Loyal Audience on Facebook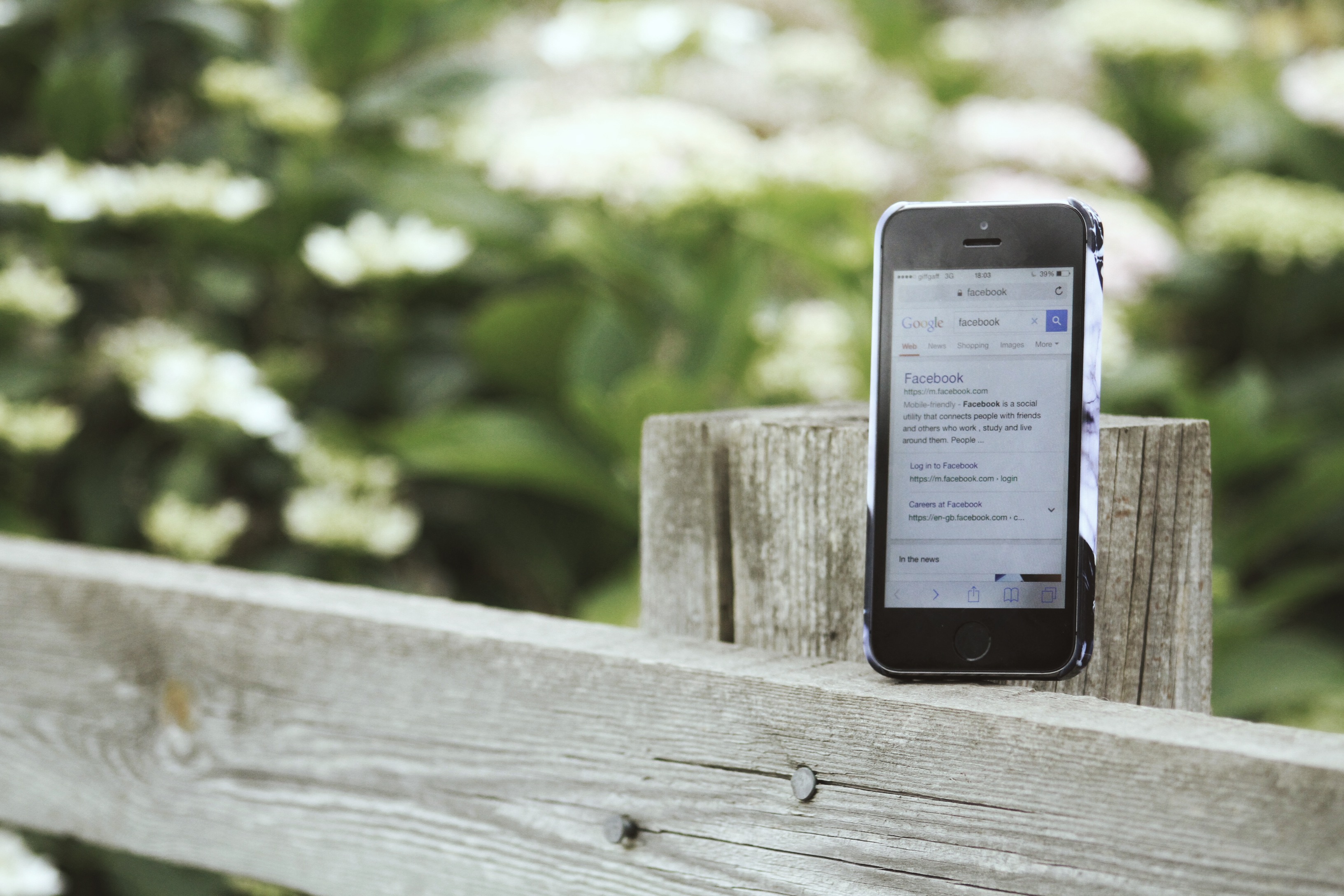 5 Ways to Build a Loyal Audience On Facebook
Building a strong following for your business on social media can be a hard task at the best of times. You need to be able to understand the simple subtleties of how social media works when building a following.
What is a strong following?
Well, surely a strong following is several thousands of followers, right? No. In fact, a strong following really is the ability to have an engaged participating audience (sharing and commenting) no matter the size of the audience. As long as you have a fair amount of comments and likes rolling in with each post, you know you have an engaged audience.
I'll use an example. On Instagram I have just over 1000 followers. This is not many in comparison to the majority of instagramers, but it will do. However, out of these 1000 followers probably only 25% are frequently active and interact with my posts. This just goes to show that I could have 250 follows and have the same amount of interaction on my Instagram posts.
To have an engaged audience is your main goal, forget the numbers of followers for now.
1 - Sort it Out
For a Facebook page, aesthetics are one of the most important things. On your profile page you will have a large cover photo which can be used to display photos or marketing (don't go to crazy with this or you'll drive people away). You should position your cover photo appropriately so the important parts can be seen. You should also have a profile picture, which will display your brand in a small space. Use this wisely. This is will be the first thing people will see, so they are going to judge you by it.
To attract more people think carefully about your appearance. We all know the saying 'don't judge a book by its cover'. This may be true but at the same time we are all guilty of doing it. You need to make a great first impression. Matching up your main profile image to seamlessly fit over your cover image will give your profile that extra zing. Here is one our team at Sellerdeck made for 'UK Pool Store'.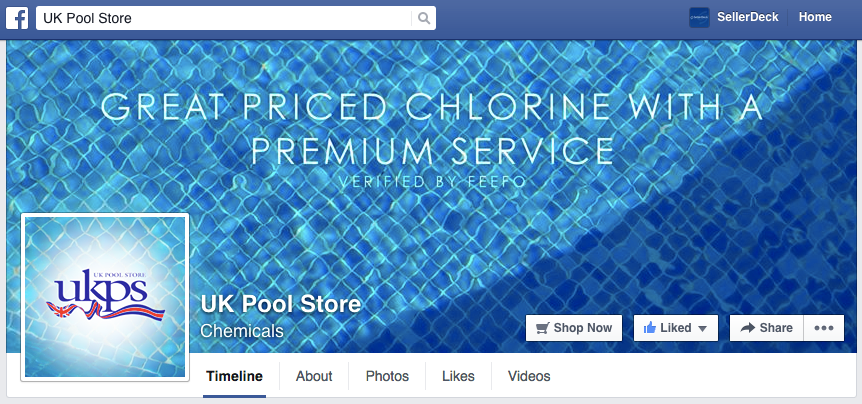 Once you have designed your profile page you can start inviting your personal Facebook friends to like the page, if you are ok with that. This will start to get the ball rolling. You can then ask your friends to share your page as they can't really say no because, well, you are friends and it would be mean not to.
The other alternative is to do some Facebook advertising. With this, you can make sure your advert is shown to relevant groups of people. For example, if you're opening a coffee shop, you could target local 'Men and women between the ages of 22 – 40 who like coffee'.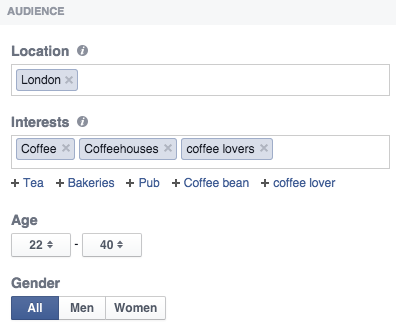 2 - Posting Effectively
This means posting at the right time with the right frequency and with the right content.
If you think about it, people are only going to see your posts immediately when they are online. In the meantime, these posts will natural move further down their feed for the next time they're online. Taking this into consideration, the best times to post during the week are either early mornings or in the evening, in other words, when people are not occupied by their own work. Posting at lunch times can be another option. Weekends can also be a good time to post, I especially favour the afternoons on Sunday when people are relaxing. If you don't want to spend your weekends making Facebook posts, you can schedule posts to be sent out at a time of your choice.
Try out a few different posting times to see what is best for your audience. To do this, you can post at varying times as well as checking your own feeds activity levels at varying times too. This will give you an indication of what time more people are most likely to see your post and you can then use 'Facebook Insights' to establish the best times to post in future.
Find your frequency. You will have to gage how many times a day you should be posting, be it only once or 3 times a day. But remember, multiple posts a day is more suited to Twitter rather than Facebook; you don't want to bombard followers' feeds with your posts as this will just become annoying and they may unfollow. To schedule your posts there are websites like Buffer, which can be incredibly useful.
Once your posts are live you need to be able to reply to any comments you may get within a certain amount time and be consistent with this. It's no good only sometimes replying within one hour and other times replying within a day. To keep your audience feeling special you should reply to every single comment posted within one hour or something similar. It's advicable to have 'Facebook Pages' on your mobile, so that you can respond to any interaction in a timely fashion. Obviously, this isn't always possible or even necessary once you ramp up further.
The right content is all about keeping it relevant to what your followers followed for. If it's not what the followers signed up for and it's in their news feed, this could lead to someone unfollowing. However, it can be worth experimenting with some slightly off topic posts, to encourage a variety of likes and shares. Visual posts are a good way of grabbing attention, as we all know blocks of text are not very welcoming, even if you are a writer.
Make sure these posts are always to a high standard. You want people to keep coming back so there is no point posting something you are only half happy with.
3 - Be Enthusiastic but Not Too Enthusiastic
A few things: you don't want to drive followers away, come across desperate or particularly needy for Facebook love.
When selling your brand, coming across as forceful can ruin your chances. You should have a mix of posts that are selling something and those that are either updates or interesting content you think your audience might like to check out. With interesting content, you can subtly encourage followers to share the post for more exposure.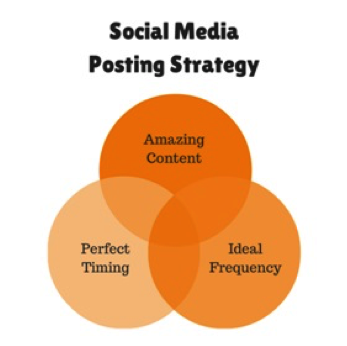 Commenting back to followers should feel natural, remember you are talking to humans, like yourself. Excessive amounts of exclamation marks and extra vowels can be too much: "This post made me laugh!" (User) "It's sooo good you like the post, means so much to me!!!" (Post owner). Instead "We're glad you enjoyed the post, more like this to follow!" sounds more natural and you will have a better response from your audience. You can also subtly plug your website within the comments for further exposure.
4 - It's all about Community
A great way of building follower loyalty is to create a community. One way you can do this is to start on open discussion in the comments, which will help to build the community feel. To do this, have something interesting to say either on its own, about current affairs that a broad range of people could identify with, or suggest your businesses own thoughts alongside blog posts. This will create conversational content.
When enhancing your follower community there are other ways than just commenting back that can make them feel special. Why not create an insider community where events are advertised on the Facebook page for your followers to involve themselves with if they wish.
A further way is to use personal stories to connect. If you as the poster experienced something recently and can link the context into your business posts, then do it! For example, if you went travelling with friends and learnt a life lesson you could share with other. This will help the business or yourself to connect with the audience.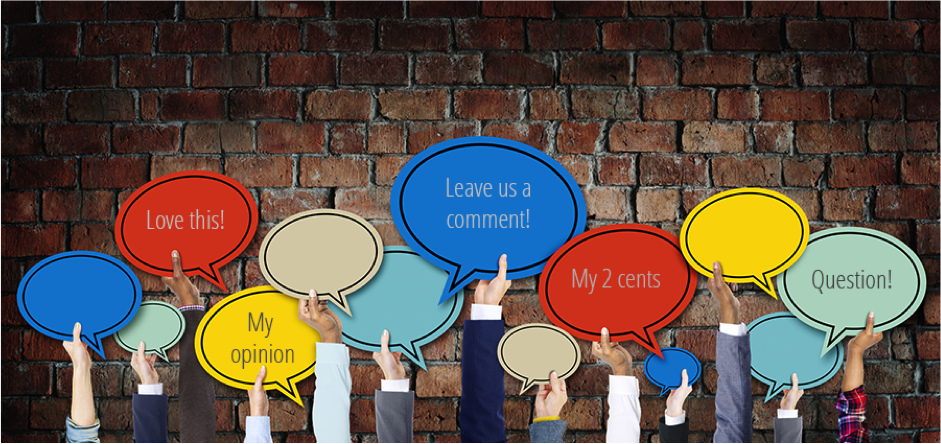 5 - Creating Buzz
To create 'buzz' there are several things that can be done. Connect with people who have a similar interest and try collaborate with bigger brands to organise giveaways.
If you have a smaller company Facebook page, you can identify other pages with followers that might have an interest in your page too. If you connect with these people then they might just start following you too.
If your business is on a larger scale, you can try connect with people who could become Brand Ambassadors. Ambassadors can take over your Facebook Page feed for a day or even as long as a week. This will help both the company and the Ambassador out in terms of exposure. The Brand Ambassador would create posts with references to your business and how your products are in their daily lives. For example, if you were a clothing company, the ambassador could post about a certain rucksack of yours and how useful it is to them. It might make your audience more involved and active as it's something new.
What you should take away?
Make sure your page looks aesthetically pleasing and get various opinions. Organise your posting strategy, be friendly, connect on a certain level and talk with likeminded people to create something bigger.
You shouldn't be trying to copy other Facebook pages in detail as you must have your own identity, this will be more popular anyway.
Have you got any tips yourself that could help people build a loyal audience on Facebook?