Defusing Delivery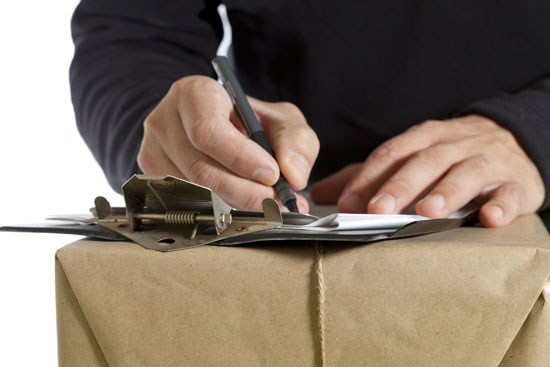 Years ago, a colleague of mine was at a meeting with UPS. During the meeting, one of the UPS team mentioned how a piece of technology would 'address the WIMFO problem'. My friend had not come across this particular acronym before so asked for clarification. The UPS team all had a bit of a chuckle before revealing that 'WIMFO' stood for 'Where Is My F****** Order!'
That meeting was held about 15 years ago, but the WIMFO problem is still very much a part of the everyday reality of running any mail order business. Communicating effectively with your customers about what stage their order is at, and when they can expect their products to be delivered, is essential if you are going to avoid being overwhelmed with customer service enquiries. Fortunately, there are many technologies available for dealing with the 'WIMFO' problem, which are simple for any store owner to implement.
Setting Expectations Correctly
Your biggest chance for keeping customers satisfied happens before they even click the 'add to basket' button. You need to make sure you have a 'Delivery Information' page on your website, and have lots of prominent links to it so customers can easily see when their potential order will be shipped, how long it will take and how much it will cost.
If you are comfortable making changes to your product layouts, another good idea is to add a little box just under your cart buttons with a 2-3 line description of when customers can expect their product to be delivered to them. You can then also include similar information in the shopping cart page, and in the email receipt that customers are sent. 
It may seem like overkill, but it's worth it. The process of delivering an order is by far the largest element of the E-Commerce process in terms of the time it takes. If you can put the effort in up front to set customers' expectations and keep them happy while they are waiting, then you will deal with fewer support calls and save time in the long run.
Updating the Customer
If your courier company supplies tracking numbers, you can enter them in the 'Progress' tab of the order. The tracking number will then appears online in the Recent Orders page online (v10 onwards) and also appears in the 'Order Shipped' emails that are sent out by the system.
It's also worth adding a bit of text to the template of the 'Order Shipped' emails to explain to customers where they can go to enter their tracking numbers and check the progress of the order.
A Bright Future
In addition to these simple changes, the introduction of 'Sellerdeck Integrated Shipping' service (Summer 2014) will automate the process of generating packing labels and tracking numbers, and will also make it simple for you to arrange the best and most cost-effective carriers for your orders.
Making these recommended changes and implementing the 'Sellerdeck Integrated Shipping'  will not mean you never have to deal with an unhappy customer's WIMFO issue ever again, but it should significantly reduce delivery issues and create happier customers who are more willing to place future orders.