Increasing Conversion Rates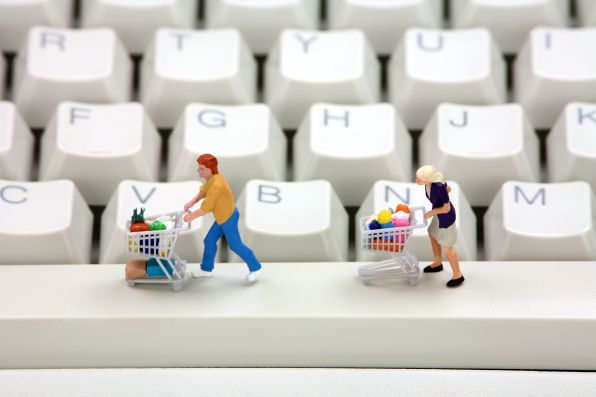 Once you've successfully managed to attract some visitors to your site, the next challenge is to somehow magically transform those visitors into customers. In marketing lingo, this process is called 'conversion' and a key indicator of how well your site is doing is the 'conversion rate' - the proportion of visitors to your site that go on and buy something. An online business hoping to be successful should be aiming for a conversion rate of above 2%.
First impressions matter
When a visitor arrives at your site, you have about three seconds to convince them to stay on your site. One key thing you can do to help convince them to stay is to make it very easy for them to start searching. So make sure you have a good visible search bar, and also make sure your section list is prominent and easy to use.
No room for doubt
When visitors eventually find a product they are interested in you then need to leave no doubt in their mind about whether the product is the right one.
Make sure your product images are large - at least 300 pixels wide. Small fuzzy images just don't cut it anymore. You may also want to think about having multiple images, and maybe even having a zoom feature on them. There are some Sellerdeck plugins around for setting this up easily, including the Magic Zoom Plus plugin from drillpine.biz.
Also make sure you include detailed descriptions, including lists if specifications if relevant. As well as helping visitors, the extra text also gives a potential boost to your search engine rankings.
Think about including reviews. If other customers are happy with the product, then it should help the buying decisions of new customers. Sellerdeck's Feefo plugin is a proven way of showing reliable reviews that help towards increasing sales. You can read more about Feefo here.
Communicating credibility
Increasing your conversion rate is much more than just making sure visitors can find the right product. That's half the battle, but by no means the whole issue. You also need to convince them that you are the sort of company they want to spend money with.
Any transaction represents some degree of risk for a potential customer. Is my order going to arrive in a timely manner? Is it going to arrive at all? What happens if there's a problem? Your job as an online store owner is to minimise the perception of risk in the mind of the visitor. Here are a few tips to help with that.
As well as reviews of the products, include some reviews of your business on the site. With Feefo you can display reviews for your business as well as for individual products.
Clearly display your guarantees and your returns policy. Maybe even have a link near your cart buttons that say something like 'how long will I have to wait?' Or 'what happens if there's a problem?' These are the questions that are going through the mind of every potential customer so make it easy for them to find an answer.
Include a phone number prominently and include an address in your footer. It helps give an impression of stability and accessibility - that you aren't going to run off with their money.
Avoid nasty surprises. Make sure the customer knows how much they will pay for delivery before they order. Suddenly finding the total in their shopping basket shooting up could upset some customers and put them off ordering.
Conclusion
Remember - a successful E-Commerce site is able to minimise or remove any potential obstacles that lie between the visitor arriving and the visitor placing an order. The fewer obstacles they have to navigate, the higher chance you'll have of converting them into a customer.
If you are at a loss about how to make some of these changes yourself, think about talking to a designer, or else talk to Sellerdeck about their Managed Services where they can review your site, make a list of recommendations and implement them for you.