Mobile World Congress 2015 Report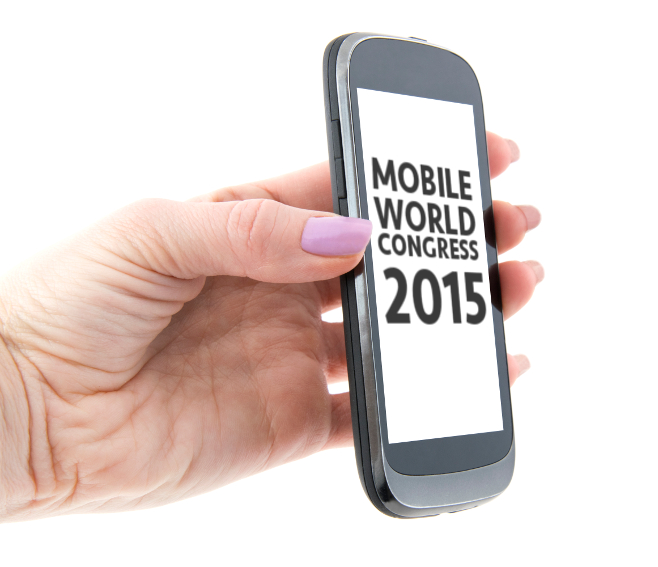 Some 90,000 people gathered in Barcelona at the start of March for Mobile World Congress. The event was in its fifteenth year and its tenth in Barcelona. The event ran smoothly and some of the problems of preceding years, for example inconsistent Wifi coverage, had been eliminated. The city as a whole coped very well with the temporary extra population!
For those who haven't been to the event it is useful to give some idea of its size. It is held at the Fira Gran Via Exhibition centre, one of only four venues in Europe big enough to host the event. MWC uses all eight exhibition halls which stretch 1.8 kilometres from end to end – a comfortable pair of shoes is essential! Thousands of companies have stands to display their products and solutions and to hold meetings. This year Huawei and Samsung had the largest stands but size isn't everything and I have no doubt some of the smaller technology companies will have hosted and demonstrated key products and solution for the future.
In 2014 there were four key themes that dominated the event: Social Media, Analytics and Big Data, Cloud Computing and Enterprise Mobility. It has to be said that in 2015 there were no new dominant ideas or themes but rather the continued development of the 2014 themes.
Perhaps the only 'new' idea was more discussion on 5G networks. However, we won't be seeing 5G networks until the end of the decade and there are many technical and financial hurdles to be overcome before even early versions are built so in reality the discussions were somewhat premature. There is a next generation network approximately every ten years and so for now the world is concentrating on increasing 4G rollout and coverage and that still has a considerable way to go.
As ever there was a plethora of devices on display, nearly all of them smartphones and tablets as take-up of such devices is still rising rapidly. However, you would do well to spot the differentiating factors in the vast majority of them as they all look like iPhone and Samsung Galaxy clones. Samsung launched the Galaxy S6 Edge which has a slightly curved screen but that was more a gimmick than a really good new feature. The pendulum of change continues to swing as far as devices are concerned but, at least for the moment, the arc gets every shorter.
It is telling that Apple does not attend MWC. That is quite simply because it doesn't need to. It makes the best high-end devices in the world and doesn't need shows like to MWC to advertise that fact. Not surprisingly the iPhone 6 picked up the best device of the year award. Over the last year the changes in the Operating Systems (e.g. IOS 8) and the release of thousands of new apps have been much more important and influential than the changes in the devices themselves. It remains to be seen if Microsoft can once again become a relevant player once it releases Windows 10. For now Windows phones are definitely also-rans.
2015 may be the year of the launch of the 'wearable' with the iWatch due out soon but it remains to be seen whether they become mainstream or not. I suspect they will have a relatively slow first six months but it will be interesting where they are by MWC 2016.
Other Smart devices including cars and bicycles are beginning to emerge and there was more evidence this year that The Internet of Things is slowly coming of age now that smart meters are not the only 'smart' thing. IoT is still not at the forefront of most people's thinking but slowly and surely it is becoming more relevant and another year will see further developments.
On the broader front, Mark Zuckerberg returned to plead his case once more for free Internet to developing countries through his internet.org initiative and to report on his progress since his appearance at MWC 2014.
The Mobile Operators continued to argue for more regulation for the Over the Top providers such as Facebook and Google, albeit without any immediate success.
In summary while MWC continues to be a great networking event, and by far the best place to meet a large number of customers in a short space of time, I felt that the industry as a whole marked time this year while we await further developments in many areas. Of course sometime in the next year we may see the launch of a disruptive device or find an app that takes the world by storm. The last really disruptive change took place in 2010 with the arrival of the iPad so perhaps we are due for something new this year – after all five years is a long time in technology!