The Army Store Marches Ahead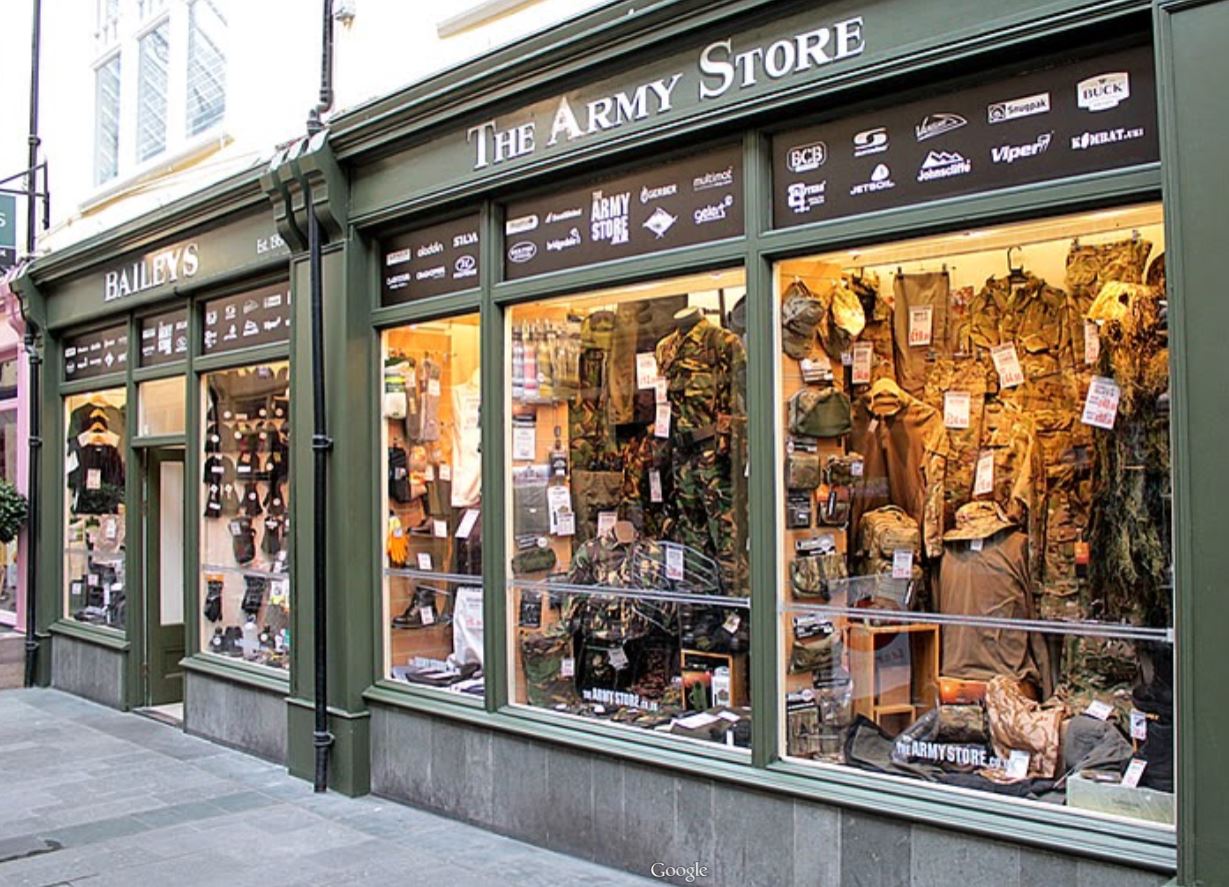 The Army Store's HQ in Cardiff
Few would suspect that Cardiff's Victorian arcades were a hotbed of military activity. But that's just where 'Baileys - The Army Store' have their retail store, from which they have been serving outdoor enthusiasts for nearly 50 years.
For the last ten of those years, Baileys has been selling their range of army surplus and survival gear from their successful online catalogue, but last year David Bailey (owner of the Army Store) decided the time had come for a fresh new look.
"The last design was implemented in-house and had run for many years successfully, but the site was beginning to look tired and in need of a lick of paint. Our competitors had also implemented new designs, so we felt it was time to invest".
Baileys produced the new designs in house but needed a partner to knit everything together seamlessly.
"We chose Sellerdeck as they produce the software we use and so would be the best people to complete the project glitch free".
Sellerdeck's Managed Services team worked with a professional web designer who took Baileys' designs and turned them into a fully working online store. The new store was then thoroughly tested by Sellerdeck's in-house QA team before being handed back to The Army Store to put live.
"As you can imagine, the morning of implementing a new design can be an anxious situation, but the design implemented perfectly and uploaded without issue!"
Since the launch, David Bailey reports that sales on the site have increased, and he's been receiving great complements about the usability of the design. If you would like to talk to Sellerdeck Managed Services about taking your online store to the next level, then call today on 0845 189 1859 (calls cost 3p per minute plus your phone company's access charge).