The Biggest Ecommerce Trends in 2016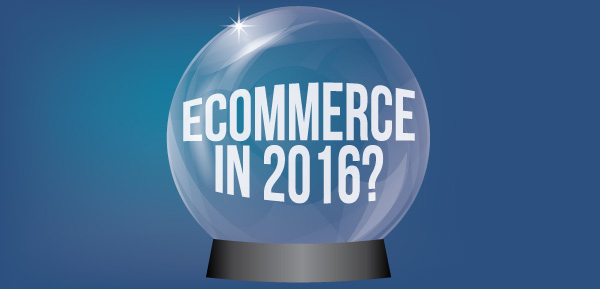 Econsultancy.com, the leading online resource for research and analysis to do with online marketing, recently sat down with a panel of industry experts and asked them to predict what they think will be the most significant things heading our way this year.
Their most striking prediction was that this would be the year that more orders are placed via smartphones than are placed via desktop computers. The mobile market has been growing exponentially since the beginning of the decade, but it's only in the last year or so that new convenient and secure payment options mean that people are willing to order via their phones, as well as just research and browse.
This means that now, more than ever, it's time to ensure your site is mobile-friendly and has payment options that work well for people on handheld devices.
Related to this is a relative lowering of the importance of search engine optimisation. It'll still be important, but have you looked at Google's search results on your phone recently? When you search on a smartphone, most of the initial results are made up of paid (Adwords) results for local businesses. Consequently it is predicted that businesses will responded to this by heavily investing in pay-per-click advertising over and above fine-tuning the SEO of their site for 'natural' search results.
So where do mobile users go to for information about where to buy online? Econsultancy's panel of experts feel that more and more people are getting their information from social sites such as Facebook, Twitter and Tumblr, which are also accessed via apps rather than via web browsers. This demonstrates just how important it is to engage with your customers via all sorts of social channels, and not just rely on your website.
If this all sounds a bit overwhelming, there is one bit of good news – a lot of the experts predict that Black Friday will likely not be such a big deal in the UK this year, and seasonal sales will return to their usual pattern rather than being focussed on one specific hectic weekend of discounting.
There are lots of other predictions about same-day deliveries and all sorts of other exciting things that are out of the realms of the average small business, but what I've listed above is a summary of what will likely have the biggest effect on your business.
If you'd like help or advice on implementing mobile-friendly designs with our Sellerdeck Create service, or expanding your marketing into the social space via our Sellerdeck Ignite service, then speak to Sellerdeck's team of experts on 0845 189 1859 or via sales@sellerdeck.co.uk.