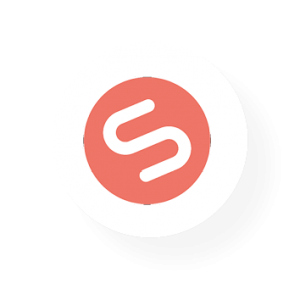 Enterprise SQL
Scalable ecommerce software for large multi-channel organisations
Sellerdeck Enterprise is designed for successful online and multi-channel businesses that need a scaleable package with room for future growth.
Running on a high performance Microsoft SQL database, Sellerdeck Enterprise provides enhanced performance for businesses that handle large order volumes; sell through multiple channels or require multi-user access for order processing and catalogue maintenance.
Sellerdeck Enterprise is a highly flexible and functional application that will sit at the heart of a multi-channel business; optimised for the web, with comprehensive support for mail and telephone order processing (MOTO) and the ability to synchronise with Sellerdeck EPOS for in-store automation. It is compatible with a wide range of web hosts and payment processors, including Sellerdeck/Sellerdeck Payments and PayPal.
Responsive SEO and user-friendly online stores
Sellerdeck creates great responsive websites that work on most popular devices at the click of a mouse. An intuitive, user-friendly shopping cart controls enable browsers to find select and purchase their product will ease. Sellerdeck sites are also SEO friendly, meaning your Sellerdeck site will perform well in organic Google search results.
All Sellerdeck E-Commerce products come supplied with two fully responsive website designs and a wire-frame template for web designers and developers. That means your customers can buy online at any time and wherever they are. Each design has been tested on the most popular browsers and devices.
Software you own and control
Sellerdeck Enterprise is an E-Commerce solution you own and control. It installs on your PC or local area network, so when your cloud services are interrupted, your business can keep running.
Easy to use Windows user-interface
Sellerdeck uses a familiar user-friendly Windows interface with Start Up and Design Wizards to get you up and running quickly. You aren't dependent on your internet connection, so when it slows down you don't have to.
Flexible product catalogue
Managing your product catalogue is made easy with the Explorer-style 'drag and drop' interface. Select from a number of product page layout options to display up to 20,000 products with further flexibility to create subsections, product variations and components.
You can automatically give each product its own page, increasing sales by enhancing SEO performance and improving usability. Sellerdeck also supports downloadable digital products, such as pdf documents and mp3 music files.
Customisable store design and layout
Sellerdeck's fully-integrated design module provides complete flexibility to design your store in the way you want to. Select and amend from a range of pre-designed themes, mix and match elements from the design library and edit colour schemes, fonts and layouts to create your own unique, customised store. Preview your site in real-time as you go.
Dreamweaver integration
Sellerdeck integrates with the design suite Dreamweaver, so you can tailor your online store to look and feel exactly how you wish. Ideal for those who don't intend to code in HTML/CSS, but still want to create more personalised sites.
Powerful marketing and merchandising features
Sellerdeck provides a range of advanced marketing features to help grow your online business. Your website pages are automatically generated in a search-engine friendly format; great for natural search engine rankings. You can easily create mailing lists from your customer database to send special offers and discounts.
Merchandising features include generating Best Seller, New Product, Recently Viewed and Related Products lists to encourage additional purchases. Display customer feedback to increase customer trust conversion rates by demonstrating the retailer's commitment to good customer service. Google Analytics integration enables you to monitor your site performance.
Efficient order processing and customer management
Sellerdeck has built-in order processing functionality to efficiently process orders from receipt to delivery. You can download orders from the website; easily print invoices, packing lists and address labels, monitor stock levels and customise email communications to your customers. Automatically create accounts for your customers, and enable them to view and track their orders online.
Advanced pricing and promotions
You can help grow your sales by using smart promotional tools such as single- and multiple-use coupons, BOGOF offers, date expiring coupons and 'Also Bought' lists.
Advanced pricing also enables discount levels and pricing to be set for individual customers and customer-groups, making Sellerdeck a great choice for B2B applications too.
Support for multiple channels and high volume order processing
Orders can arrive through a range of channels, including phone and mail order. That's why Sellerdeck incorporates a dedicated screen for capturing offline orders and payments. These orders can be processed at the click of a button, along with your web orders, enabling you to offer great customer service while keeping your business efficient.
Integration with Sage 50 Accounts
Sellerdeck's integration with Sage 50 Accounts is a dedicated link application that provides the ability export orders, customers, products and sections to Sage 50 Accounts and imports products, stock information and customers from Sage. Called Sellerdeck Link for Sage, the module enables the creation of sophisticated profiles. These ensure that tax treatments, discounts and product references are efficiently managed.
Multi-user and multi-site capability
Sellerdeck enables order processing and catalogue content management simultaneously on multiple networked PCs together with the ability to manage multiple online stores with a single licence.
High performance and scalable database
Sellerdeck Enterprise runs on the fast and scalable SQL-based local database which provides superior performance for a larger numbers of users and greatly increased throughput where the order volume is high.
Advanced user access control and order processing
Sellerdeck Enterprise's 'granular' access control enables Sellerdeck Enterprise users to be allocated roles and responsibilities and access provided only to relevant areas or functions of the system.
Fully-integrated ecommerce services
You can speed up the process of bringing a new site online, or upgrading an existing site using Sellerdeck Ecommerce Website Services. These include support and upgrades, training, web hosting, payment processing, customer feedback and postcode look-up. Sellerdeck Ecommerce website services are easy to apply and integrate, combining 100% product compatibility with a single billing relationship.
UK-based support
With more than 16 years' experience and over 5,000 live sites, Sellerdeck's expertise is second to none and much is freely available via the Knowledge Base and Online Community. Sellerdeck products are fully supported by the people who develop them – whatever your issue, Sellerdeck can help.
To speak with a Sellerdeck account manager, please contact us on 01932 358350 or complete the below form for a follow up: