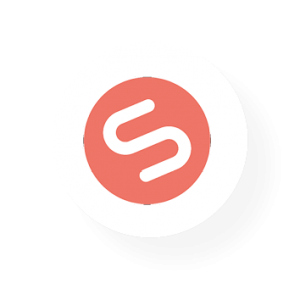 Sellerdeck Payments FAQs
In order to be able to take money through Sellerdeck Payments you need to get a 'Merchant ID' from the bank that handles your credit card transactions (also known as your 'acquiring bank').
In fact, you may need one, two or even three MIDs from your bank, depending on the different ways you want to take orders.
Sellerdeck Payments is based on a system run by NMI. When you speak to your bank, you must mention that you need your Merchant IDs to work with NMI. Any questions you have about setting up Sellerdeck Payments must be made directly to Sellerdeck and not to NMI.
Sellerdeck Payments requires you to have a Merchant ID from your bank – it will not work without it. If you are currently using a provider such as PayPal or Google Checkout, they allow you to take payments online without you needing a MID from your bank. Just because you are using them, this does not mean that you will automatically be able to use Sellerdeck Payments.
Please contact your bank, different banks have different policies.
If you currently only take orders over the phone and via mail, you shouldn't have any trouble selling online via Sellerdeck Payments, but you will need to contact your bank to confirm this, and you may need a separate Merchant ID just for online/E-Commerce transactions.
As you've already got a Merchant ID that allows you to take CNP (customer not-present) transactions, you will be able to use with this Sellerdeck Payments – but only for orders you take over the phone and then enter into Sellerdeck via the 'New Order' tab (or the 'New Order' button).
No, as it was originally setup to take payments from the PDQ /Streamline machine. You will need to contact your bank to obtain a Merchant ID specifically for selling online then you will be able to use Sellerdeck Payments to accept orders via your website.
Yes this is possible, but please check with the bank which issued your merchant account in the first instance. It may be the case that they do not offer this service, in which case please contact AMEX for a merchant account. Please note that if your Sellerdeck Payments account is already setup, there will be a £20.00 administration charge.
Yes Sellerdeck Payments accepts the Card Verification Value 2 (CVV2) which is an important security feature for merchants who accept Visa cards as payment over the telephone or online.
The 3-digit verification number on your Visa card assures both the merchants and consumers that the card is in the hands of an authorized user and the card number is valid.
The information is sent electronically to the card-issuing bank for verification and authorization.
The CVV2 number is located on the back of all Visa cards and is the last three digits printed on the signature panel.
Yes, this can be done. Once Sellerdeck have the request it can usually be arranged for the next working day.
Yes, the changes will take affect from your monthly renewal date.
This can take between 1 to 3 days, depending on your bank. If you are a new customer, this can take anything up to 30 days however.
No, as this contravenes the 'Payment Card Industry Data Security Standard' (PCI–DSS) requirements.
Yes Sellerdeck Payments supports 3D Secure which helps to reduce online card fraud.
3D Secure is an additional security measure that adds password protection to a payment card for example 'Verified by Visa' and 'Mastercard Secure'. To use this system for a transaction, both the merchant and the cardholder must be registered.
3D Secure adds another authentication step for online payments. Merchants are encouraged to use 3D Secure to achieve higher coverage against fraud losses. When a merchant does not use 3D Secure they are liable for fraudulent transactions even if the transaction was properly authorized.
So long as the details you have provided are correct, and the application is approved, you can normally start trading after five working days.
Yes Sellerdeck Payments supports the Address Verification System (AVS) which is used to verify the identity of the person claiming to own the credit card. The system checks the billing address provided by the user with the address on file at the credit card company.