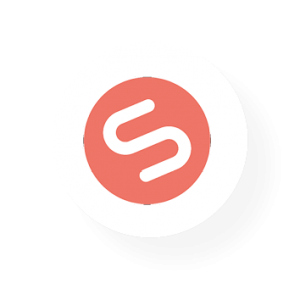 Features in Detail
Sellerdeck Payments has been a popular and effective way for ecommerce businesses to process payments quickly, easily, and securely.

Fully integrated features that save you time and money
Sellerdeck Payments is feature-rich and fully integrated into Sellerdeck E-Commerce. It doesn't matter which version of the software you are using, managing payments is always efficient and straight forward.

Easy to set up and use
All common functions integrated into the Sellerdeck desktop
Easy-to-use online control panel for account management and reporting
Single point of support for software and services; email & phone support included
Ability to add your own branding to your secure payments page

Comprehensive functionality for online and MOTO orders
Online payment processing for internet orders (Requires Internet Merchant Account, and dedicated Amex merchant account when Amex accepted)
Process mail and phone order payments from within the Sellerdeck application (requires Card Not Present merchant account)
Accepts all major credit cards including Visa, Mastercard, American Express, Maestro and Delta
Integrates with merchant accounts from all major UK banks

Reliable and secure
Payment Card Industry Data Security Standard (PCI DSS) Level 1 compliant
Powered by NMI, proven service carrying millions of transactions per month
99.998% up-time since 2005, including scheduled maintenance; service availability target 99.9%
Distributed Denial of Service (DDoS) mitigation in place
Multiple redundancy with four separate physical data centres on two continents. Up to three can fail and service will continue.

Unique time-saving functionality not found in other payment gateways
For 'shopped before' and account customers Sellerdeck Payments securely stores the customers card details to enable further payments against an order directly from within the order screen. No need to ask the customer for their card details again and then take the payment at a virtual terminal.
Previous card details are easily identifiable by the last four digits of the card along with the card expiry date
One-Click Order Completion can Commit pre-authorised Sellerdeck Payments transactions making for fast and efficient order processing.
Refund or void payments from the order screen at the click of a button. The payment status will be correctly maintained against the Sellerdeck order.
Take telephone or mail orders without going to the virtual terminal. You will automatically be switched to the payment site with the customer details and amount to be charged already filled in.
Sellerdeck Payments refund dialog is pre-populated with the likely refund amount instead of the full order total; saving time calculating the likely refund and increasing accuracy.
Pre-authorise payments straight from the order screen within Sellerdeck, making an adjustment to the amount charged as necessary
View and control all fraud indicators from the Sellerdeck order screen. No need to open the virtual terminal.
The 'Payments and Refunds' report, aids bank reconciliation by enabling report to be run highlighting the transactions between two Sellerdeck Payment settlements, in any date or time range showing the actual settlement time of your Sellerdeck Payments account.
Features available in latest version of Sellerdeck
| | |
| --- | --- |
| For 'shopped before' and account customers card details are stored to enable future payments | Yes |
| Card details identifiable by the last four digits of the card along with the card expiry date | Yes |
| One-Click Order Completion can now Commit pre-authorised Sellerdeck Payments transactions automatically | Yes |
| Validation setting 'Strict' is now available for CVV2, address and postcode validation | Yes |
| 'Payments and Refunds' report to assist with bank reconciliation | Yes |
| Refund dialog is now pre-populated with the likely refund amount instead of the full order total | Yes |
| All common functions integrated into the Sellerdeck desktop application | Yes |
| Authorise, refund and void payments from within the Sellerdeck application | Yes |
| Pre-authorisation for online payments | Yes |
| The 3rd Man fraud screening service | Yes |
| Process mail order, telephone order (MOTO) payments from within the Sellerdeck application (requires Sellerdeck Business) | Yes |
| Orders arrive with CV2 (Card Verification Code) data | Yes |
| Orders arrive with AVS (Address Verification System) data | Yes |
| CV2 number collection on additional payments | Yes |