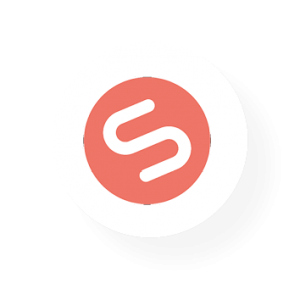 Merchant Accounts
Sellerdeck Payments integrates with all major UK merchant account providers and some minor ones.
Choosing the right merchant account provider is vital to your business. Sellerdeck has a close partnership with Elavon, one of the largest European merchant providers with over 1.2 million active merchants.
Using Elavon as your merchant account provider gives you a complete service using Sellerdeck Payments tightly integrated into Elavon.
To find out more visit.
If yo

u have an existing merchant account provider or would like to use an alternative to Elavon, the merchant providers supported are listed below:
Allied Irish Bank
American Express
Barclays Merchant Services
Lloyds Cardnet
Diners
Elavon*/EuroConex/Alliance and Leicester
HSBC
Halifax Bank of Scotland
Royal Bank of Scotland/NatWest Streamline
When setting up your merchant account you must ask:
Whether a separate merchant account is required for MOTO (mail order, telephone order) / CNP and internet / E-Commerce credit card processing
Whether AVS is supported
Whether CVV/CV2/CVC is supported
Whether 3D Secure (Verified by Visa and Mastercard SecureCode) is supported
Supported Cards
The following card types are supported with all the acquiring banks listed as supported:
Visa
Visa Debit
MasterCard
Mastercard Debit
UK Maestro (previously Switch)
International Maestro
Solo (Mastercard Debit)
Electron (Visa Debit)
Visa Delta
Amex (see below)
Diners (see below)

To accept Amex you must have an Amex merchant account. Amex Merchant accounts can be obtained directly from Amex and in some cases through the primary acquiring bank although this tends to be more expensive. A separate connection to your Sellerdeck Payments account is required to support Amex. This can be done during your initial Sellerdeck Payments setup or added later for a small additional charge.
To support Diners you must have a Diners merchant account available from Diners. The following are not supported:
Laser, an Irish debit brand (it is supported via Allied Irish Bank)
Irish Domestic Maestro (it is supported via Allied Irish Bank)
JCB cards, Ulster Bank and First National are not integrated with Sellerdeck Payments
Ac

cepted currencies

Sellerdeck Payments will support payments in pounds sterling, US dollars and Euros but you must have a merchant account capable of supporting the currency you wish to accept – contact your acquiring bank to confirm this. Each Sellerdeck website can accept a single currency and you will need a separate Sellerdeck Payments account for each currency.