MANAGED SERVICES
Sellerdeck Evolve
Make more sales by being meaningfully different to your competition
In order for your business to move ahead of the competition, you need to effectively communicate your unique strengths. Otherwise your run the risk of becoming another voice fighting to be heard in an already crowded marketplace.
Sellerdeck's 'Evolve' service is designed to do just that.
We will identify your most important groups of customers, and create effective messaging and targeted propositions that will have a guaranteed impact. We will also work with you an ongoing basis to review and refine your communications to maintain ongoing growth.
Do you want to take your business to the next level?
Fill out the form below to speak to one of our team and receive a FREE copy of our "Insider's Guide to Ecommerce" ebook
Grow By Being Different
Sellerdeck Evolve
Stand out from the crowd
Increase sales
Protect margins
Increase business value
All companies grow in phases.
Those that don't fail in the first few years of trading succeed by finding a niche market – a group of customers for whom their products and services have a specific appeal. They increase sales by replicating what they do and improving how they do it.
But online retailing is a competitive business. Over time, success attracts the interest of competitors who are happy to steal market share by copying other businesses. The end result is that unless without continuous development, even successful businesses start to decline.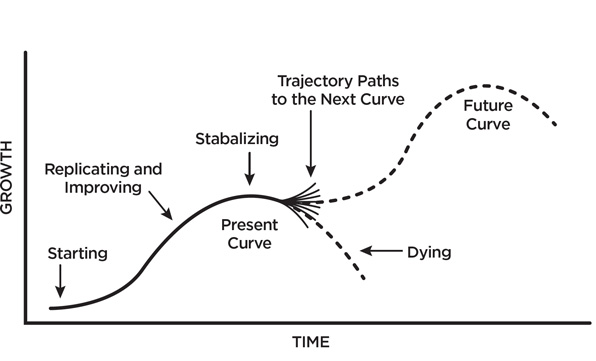 The Importance of Brand
To maintain sales growth online businesses need good marketing, effective management and adequate funding. Perhaps the most challenging of these, however, is marketing, which is generally misunderstood. Although marketing includes the process of promoting products and services through a range of channels, this represents just a small subset of the activities that are needed to deliver long term business success.
Intuitively, we all know why. Look at the logo of any well-known company and you will find that as well as having an understanding of the products they offer, you will also have a sense of what they stand for. Furthermore, the ones you admire you will also have some kind of affinity for; a positive emotion that marks them out as being different to you.
This is the power of branding. By focusing on delivering a clearly defined and easy to communicate value proposition, you can set your business apart from your competitors and build strong enduring relationships with your customers.
Sellerdeck Evolve
Sellerdeck Evolve is relevant to your business if:
You are growing, but you don't know why
Your sales are static or declining
Competitors are forcing you to reduce prices
You are planning to sell your business
Although this business truth is easy to communicate and understand, it is harder to define, which is why Sellerdeck has introduced Evolve – a business development service that enables online retailers identify what their unique strengths are and enable them to be different to their competitors in a meaningful way.
Sellerdeck Evolve combines sales data analysis with brand development to enable businesses of all sizes to develop their market positioning, providing the business with a platform for sustained growth in the long term and creating intellectual property that will increase the value of the business. With projects costing as little as £3,000, Sellerdeck Evolve is an affordable way to keep your competitors as bay and grow sales in the long term.