MANAGED SERVICES
Responsive Design Customers
Modern Technology Meets Timeless Tradition at Jinney Ring Craft Centre
Looking at it, you wouldn't know that the Jinney Ring Craft Centre is at the cutting edge of modern technology. Nestled at the base of the Malvern Hills in picturesque Worcestershire, this centre for local arts and crafts appears to be the very epitome of rural changelessness.
However, Malcolm and Amanda Sunter, who run Jinney Ring, are keen to stay up to speed with the latest technologies.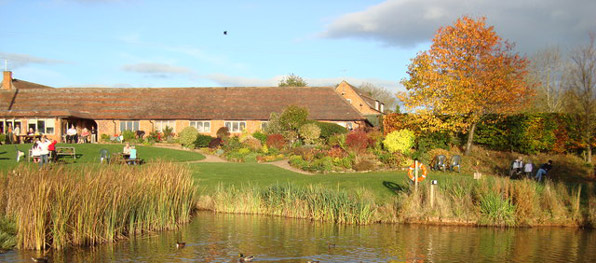 When they took over the business in 2005, the centre had been running for 25 years as a home to a group of local artists and crafts people who sold their creations in the small gift shop. Malcolm and Amanda wanted to respect the traditions of the centre, but were keen to attract more visitors and generate more income. They knew the internet would be key for this.
"We had a Sellerdeck website from the word go," explains Holly Burman, Website Manager, "but it was used mainly as an information point for visitors. Over the last 3 years, however, we've started to increase trade online, putting some products from the gift shop online and selling tickets to events."
As Jinney Ring began growing in popularity as an events and wedding venue, Malcolm and Amanda looked at their online strategy and realised they needed to reach as many new customers as possible. To this end, they approached Sellerdeck for a mobile-friendly design.
"We are very pleased with the results," continues Holly. "We really like the style of the new responsive site, and feel like it provides a good impression to new and returning customers. We were also really happy with the service we received from Sellerdeck, especially the fact we were kept regularly updated by phone."
Since launching their new mobile-friendly site design, Jinney Ring have seen a 28% increase in the number of visitors to their site using mobile phones and they are looking forward to developing the website further.
Fly Fishing Store Lands a 35% Increase in Turnover
When Stuart Longhurst started Baltic Fly Fisher back in 2005, it was a side business to provide a welcome distraction from his regular job in a large global IT firm. A keen fisherman since he was 11, the business began as a way to import fishing gear and sell it across Europe. Soon, however, Stuart had developed a thriving customer base of regular shoppers and he was able to leave his day job and concentrate full time on his beloved world of fly fishing.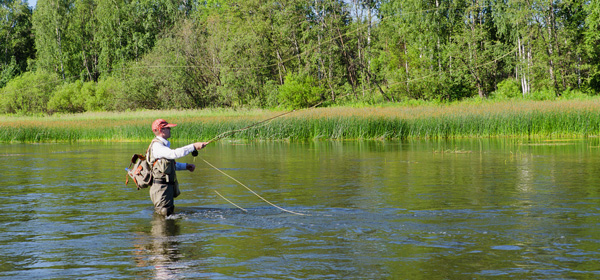 In the past few years however, Stuart had noticed from looking at his Google Analytics data that 60% his customers were using hand-held devices. This made a lot of sense to him, since many of his customers may be looking for replacement lines and lures while out fishing. He became concerned he was not giving these customers a good experience.
Stuart originally planned to move away from Sellerdeck to an alternative solution that offered mobile-friendly designs, but he soon realised the amount of work required would be prohibitively expensive. However, after hearing about Sellerdeck's Responsive Upgrade services from a webinar, Stuart realised it would be possible to go mobile friendly with his current Sellerdeck site.
"The experience of working with Sellerdeck was fantastic," remarks Stuart, "and everything was professionally done".
When asked whether he is happy with his new responsive design, his response is unequivocal:
"Definitely yes!"
And it's not surprising he's so happy: since making the move to a responsive design, Stuart has seen Baltic Fly Fisher's turnover increase by 35%.
If you are interested in making your online store mobile friendly, give Sellerdeck Sales a call on 0845 189 1859.
Bradtech Grow Their Business The Smart Way
Growing a business in today's crowded online marketplace is tough.
If you have bottomless supplies of cash then you can invest heavily in marketing and promotion to try and keep ahead of the competition. Smart companies, however, don't waste their cash. Instead they do the research and find the market niches that no other companies are selling into.
Bradtech Ltd. is an example of a very smart company. It was started 30 years ago in Staffordshire by William Bradburn, an engineer in the vehicle trade who sold parts and systems for the interiors of vehicles. Soon, however, William realised there was an opportunity that others were missing:
"We spotted a gap in the market. There were lots of other parts and systems companies out there, but no-one was selling water and toilet parts and systems for buses and coaches."
30 years on and Bradtech is now a thriving online and mail order business selling all kinds of components and parts for coach and bus companies all over the Europe.
This year, Bradtech noticed another opportunity as they realised that a large proportion of their online visitors were coming onto the site using handheld devices. A lot of these customers would have been engineers looking for replacement parts and components while working on vehicles. Bradtech wanted to make sure that these engineers would have a great experience on the site, and be encouraged to make a purchase there and then.
To this end, Bradtech approached Sellerdeck for a Responsive upgrade and a general design overhaul. Today, William says he is "very pleased" with the service and his new online store.
For more information about Sellerdeck's Responsive Design service, call 0845 189 1859 (calls cost 3p per minute plus your phone company's access charge) or click here to request a callback.