MANAGED SERVICES
Sellerdeck Managed Services
All the expertise and support you need to grow your
online business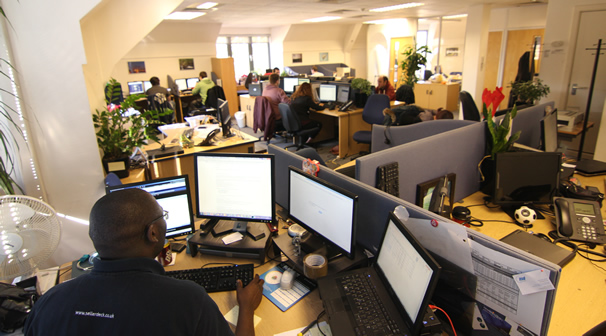 Managed Services
Complete Website Designs
Responsive Design
Managed Upgrades
Traffic Generation and Conversion
Premium Technical Support
In business, success can be as hard to manage as failure.
Every time your sales grow, so does your business; making more demands on your time and resources and throwing up all kinds of new challenges. All of a sudden, delivering the great products and customer service that got your business off the ground becomes increasingly difficult.
At Sellerdeck, we understand that as our customers succeed, our relationship changes. They need us to become more proactive, helping them to grow sales, improve customer service and provide expert assistance at any time.
That's why we have developed Sellerdeck Managed Services, a range of E-Commerce services that can be tailored to meet the needs of individual Sellerdeck users, providing them with the expertise and support they need to grow their businesses, whilst enjoying the peace of mind offered by a full service offering.
Service Options
A business development service that enables online retailers identify what their unique strengths are and enable them to be different to their competitors in a meaningful way.
Sellerdeck Evolve combines sales data analysis with brand development to enable businesses of all sizes to develop their market positioning, providing the business with a platform for sustained growth in the long term and creating intellectual property that will increase the value of the business.
Sellerdeck have always been known for creating market-leading E-Commerce software, but now we are taking our expertise and applying it to create complete E-Commerce systems for our clients.
If you are looking to start a new online venture, or you are looking to migrate your current site to a more reliable platform, or if you are a current Sellerdeck user looking to increase your sales, come and talk to us about a complete E-Commerce site design.
Sellerdeck's Ignite service can help boost your web site's rankings on the main search engines, and increase traffic and sales on the site.
As well as providing an initial SEO health assessment, it offers detailed information and advice that will empower you to maximise your ranking potential, now and into the future..
Sellerdeck Responsive Design enables your customers to purchase from your web site using hand-held devices, such as smartphones and tablets. Depending on the device being used, Sellerdeck Responsive Design adapts your site to provide the best possible experience.
Contact Sellerdeck today and we will help you to identify how many of your visitors are already using mobile devices. From there we will explain what the benefits will be to you of upgrading and provide you with a full quotation.
With our upgrade service, we provide advice on how to apply software updates to your online store and give you help applying them. This gives you all the benefit of accessing new software features, minus the hassle of deploying upgrades.
Contact us today and we will let you know what new features are available, and discuss the best way to integrate them with your existing site.
Sellerdeck Premium Technical Support is a high level service providing a dedicated and personalised support package with a guaranteed response to all incidents reported.
Sellerdeck Premium Technical Support guarantees access to the most experienced members of the Sellerdeck support team through a dedicated telephone hotline number and provides a rapid response and resolution to all incidents.