MANAGED SERVICES
London Paintballers Searching for Success
How it all started
After 15 years running a physical shop in Hertfordshire, Chris Lacey chose to take the plunge in 2003 and add an online store to his business, London International Paintball Supplies (LIPS Paintball).  LIPS sells everything you need to do paintballing, from masks and protective clothing, to paint ball guns and ammunition.
With minimal expenditure and hard work, Chris had the lips-paintball.com website up and running very quickly, with online sales representing 20 - 25% of his total turnover.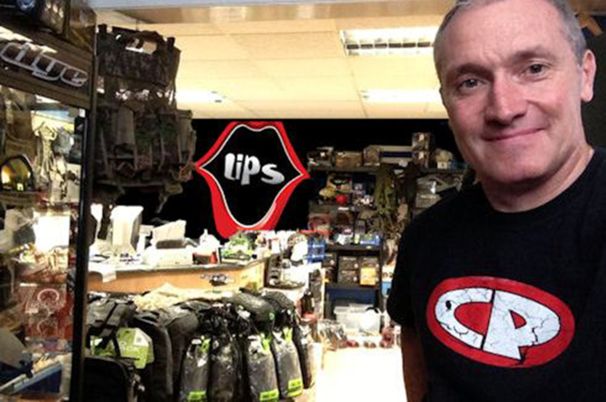 Searching for Success
When Chris noticed that online sales were starting to slow down, he decided to check how his site was performing on Google. He quickly realised his results were dire: "I was absolutely nowhere. My site very rarely appeared on 'page one' for any products and certainly not for any of the major keywords or phrases. I suppose it would be fair to say that my business was to all intents and purposes invisible."
Warned by friends and colleagues about getting fleeced by SEO cowboys, he turned to his E-Commerce supplier for advice. "I knew that Sellerdeck offered an SEO service and I decided to go with it as I was perfectly happy with the software and the support service that they had already provided to me."
To begin, Sellerdeck provided an Ecommerce Health Check, which is a one-time service that gave him an initial overview of how well his site is performing. The Health Check, in Chris's words, "read like an absolute horror story. I knew my SEO data would be bad but I wasn't prepared for just how bad. Absolutely everything had to be addressed; Page Titles, Meta descriptions and Meta tags, Product details, the lot!"
Acting on the Advice
Having had his in-depth SEO assessment and recommendations, and with the ongoing help provided by Sellerdeck's monthly SEO service, he began making some of the necessary changes. "I would say that within six weeks I was starting to appear on a couple of 'page ones' for my keywords and phrases and after three months I was appearing all over the place on page one for the majority of product pages I had amended." Chris also reports that site traffic has increased by 30%, and he's taking around 25% more orders than before.